General Information
Fuel
Diesel fuel
Engine type
4 in line – turbo diesel common rail engine
Bore mm
75
Stroke mm
88.3
Cubic capacity
1540 cc
Peak chamber pressure
180 bar
Power output (EEC)

Hybrid Kw 177 ( 230 Hp )@ 3700 rpm for 30''

            Kw 154 ( 200 Hp )@3700 rpm for 3 Min

            Variable from 116 up to 160 Kw 10 Min

kW 115 (150HP) @3.700 rpm

kW 105 (136HP)@3000 rpm(crankshaft) continuous power

BestSFC @max power output
150 gr/HPh (203gr/kWh) from 5% to 95% power output
BestSFC @max power output
160 gr/HPh (218 gr/kWh) from 95% to 100% power output
Idle speed
rpm 1000
Max. engine speed
rpm 4000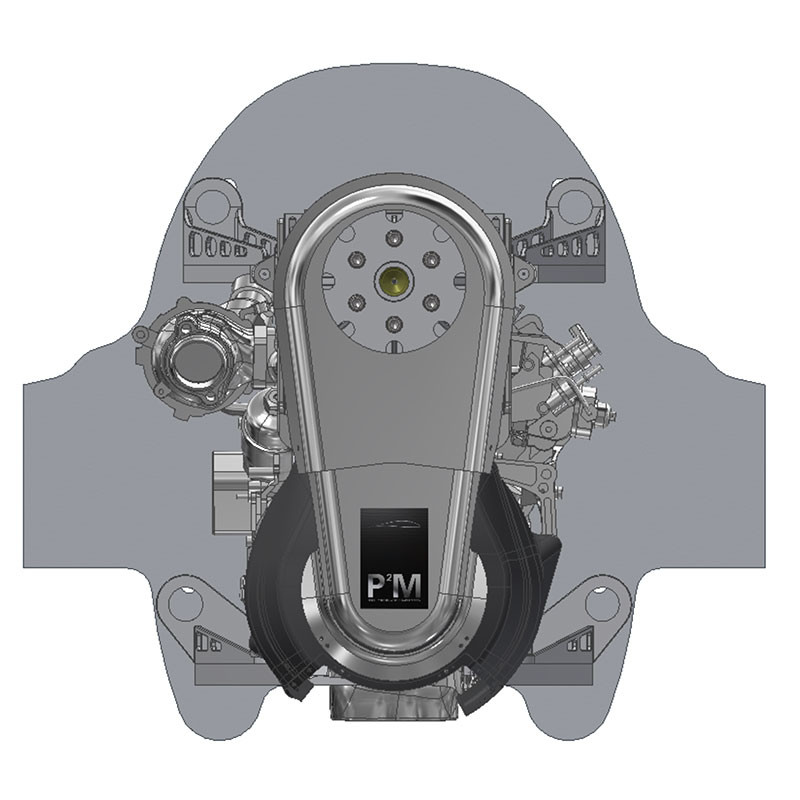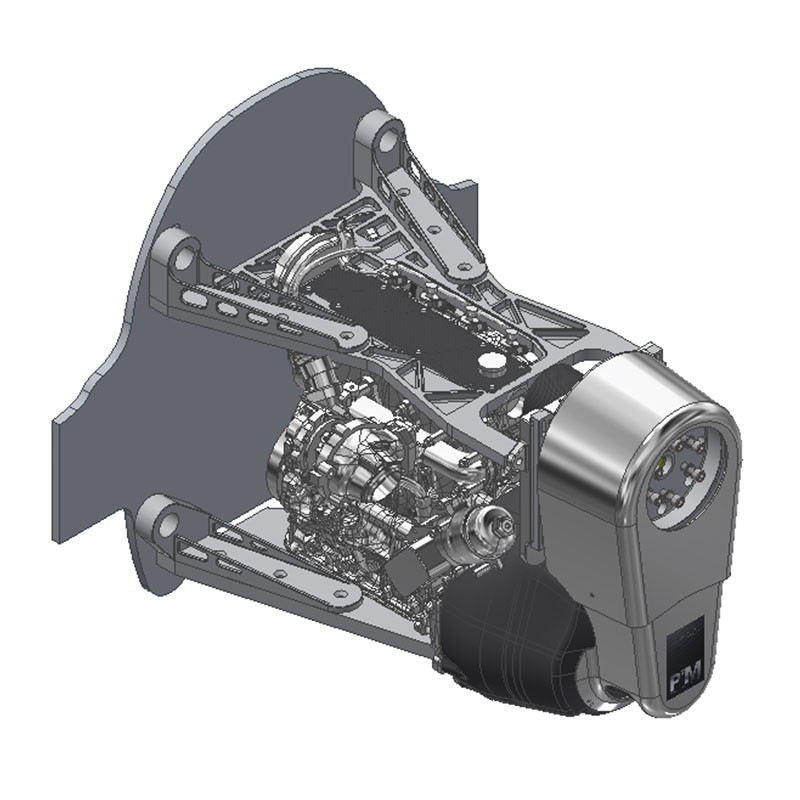 Dimensions
| | |
| --- | --- |
| Overall length | mm 776 |
| Overall width | mm 571 |
| Overall height | mm 592 |
Weights
| | |
| --- | --- |
| Complete ConfigurationWith alternator, gear box,starter, etc | Kg 150 |
Other Informations
| | |
| --- | --- |
| Timing system | Single level FADEC with Engine parameters Monitorcapability, UAV1553B Bus communication system,capability for compliances with DO178-B |
| Oil lubrication andcooling | 1 mechanically gearedmaximum pressure allowed 6 bar.Maximum allowable oil consumption 1kg every 25h.Maximum allowable temperature 160°C |
| Oil type and quantity | SAE 5W30 synthetic oil API SL/CF ACEA A3/B3/B4Mercedes Benz 229.3, 4.5 kg |
| Oil filter | Internal cartridge type |
| PRSU (Prop. Red. Speed Unit) | 1.6:1 ratio, Electric Pitch actuator |
| Temperature range | +/- 55°C ISA |
| Fuel injection | Fully electronic, 1 injectors per cylinder. DC supply with onboard aircraft battery and aircraft DC generator. |
| Engine mounts | Rubber shock mounts required. |
| Service angles | Bank: 20°.Pitch: +25°/-25° |
| G loads | According to FAA 1.1 and 23.3 aerobatic categoryInverted flight allowed only with special kit |
| TBO | 2,000h for standard use. |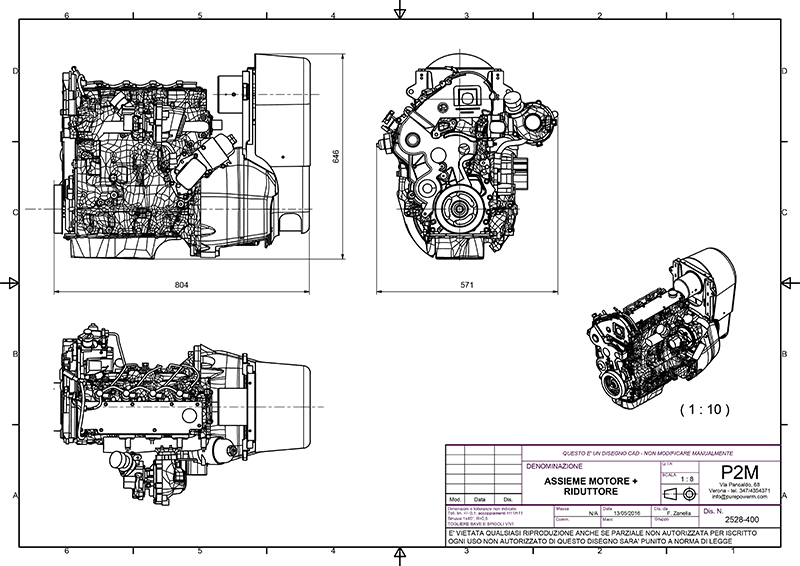 Low Power Engine Comparison
FUEL USED
MTOP/FF
MCP/FF
ECONOMY/FF
WEIGHT
TBO
CONTINENTAL
Centurion testuali
Diesel (EN 590),
Jet A, Jet A-1
99 Kw (128 hp)
5,5 gal/h (21 l/h)
99 Kw (128 hp)
5,5 gal/h (21 l/h)
71 Kw (92 hp)
4 gal/h (15 l/h)
134 Kg
(295 Lbs)
1500
LYNCOMNING
0-320
Fuel grade,
octane 80/87
115 Kw (150 hp)
11 gal/h (35 l/h)
110 Kw (143 hp)
10 gal/h (32 l/h)
97 Kw (126 hp)
8,8 gal/h (33 l/h)
126 Kg
(279 Lbs)
2000
ROTAX 912 UL
Fuel grade,
octane 80/87
84,5 Kw (140 hp)
8 gal/h (30 l/h)
60 Kw (78 hp)
4 gal/h (15 l/h)
60 Kw (78 hp)
4 gal/h (15 l/h)
75 Kg
(165 Lbs)
2000
DIESEL JET
GA 1.4 8V
Diesel (EN 590),
Jet A, Jet A-1
88,4 Kw (115 hp)
6,5 gal/h (24,7 l/h)
86 Kw (110 hp)
6 gal/h (23 l/h)
70 Kw (90 hp)
4,5 gal/h (18 l/h)
85 Kg
(187 Lbs)
N.A.
AUSTROENGINE AE300
Diesel (EN 590),
Jet A, Jet A-1
123,5 Kw (160 hp)
9,4 gal/h (35,1 l/h)
114 Kw (148 hp)
8,3 gal/h (31,5 l/h)
90 Kw (117 hp)
5,5 gal/h (21 l/h)
185 Kg
(407 Lbs)
2000
P2M JPE01
Diesel (EN 590),
Jet A, Jet A-1
115 Kw (150 hp)
6 gal/h (23 l/h)
95 Kw (123 hp)
4,7 gal/h (18 l/h)
65 Kw (85 hp)
3,2 gal/h (12 l/h)
120Kg
(265 Lbs)
2000
P2M JPE H 02
Diesel (EN 590),
Jet A, Jet A-1
155 Kw (201 hp)
6 gal/h (23 l/h)
95 Kw (123 hp)
4,7 gal/h (18 l/h)
65 Kw (85 hp)
3,2 gal/h (12 l/h)
150 Kg
(330 Lbs)
2000
best fuel consumption
Who's using our Engines?
A question very commonly asked is: "Which aircraft already use this Engine?".
To provide prospective buyers with an answer to this question, we will be relying on the help of our customers to provide us with pictures and comments regarding their particular engine installation. Not all installations are published here as we only wish to show pictures with consent of the owner.
READ MORE