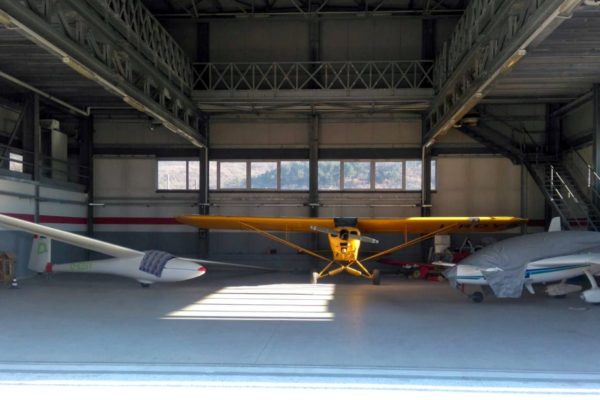 On one side sits an agile glider, symbol of sporting flight, in perfect harmony with nature and environment. At the...
read more →
22 December 2017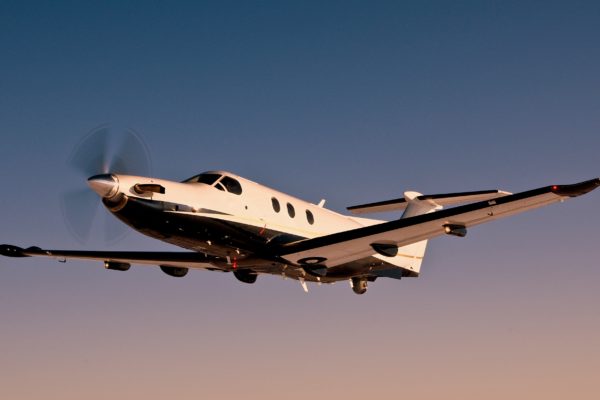 P2M has designed its hybrid system by combining an electric motor with the diesel engine: this philosophy provides the Pilot with...
read more →
23 October 2016
An airplane is a fascinating and very complex "creature", a mechanical system that bases its success on functionality, performances, efficiency...
read more →
11 September 2016
[/vc_row]
Download Company Brochure
P2M Company Profile, *.pdf (3 Mb)
Passion
Put yourself at the controls with the excitement of a new energy: a world of technology at your service begins at the end of the runway.
Sustainability
Reduced fuel consumption, less noise and lower costs. Bluer and more silent skies with a technology that is in tune with the environment.
Innovation
The future of aviation finally takes flight powered by a line of sophisticated engines: the P2M multi-fuel-electric hybrid propulsion system.
POWERFUL. FUNCTIONAL. MADE IN ITALY
P2M has developed a range of mulit-fuel and jet fuel-electric hybrid engines for general aviation and ultra-light aircraft and assembles them with electric motors, producing advanced hybrid propulsion systems. A new model of efficiency for the aviation market, born from the brainwave of a start-up with military grade precision and a long engineering tradition from the excellence of Made in Italy.
Objective: Efficiency
With the multi-fuel and jet fuel-electric hybrid engines created by P2M, the efficiency and environmental sustainability of aircraft engines are close at hand.
Lightweight and powerful
Too heavy? General Aviation has long neglected jet-fuel and diesel engines, but the model devised by P2M has the best weight / power ratio in it its class.
Reduced consumption
Travelling over long distances and saving fuel now becomes a reality with the engines of P2M, which reduce consumption up to 50%.
Project leader
At the head of the P2M project is Marco Marotta, a former Air Force and airline pilot.
Flying in safety
With the integrated electric motor there is an extra guarantee: extra power for takeoff and a "spare" engine in case of emergency.
A global market
The P2M mulit-fuel and  jet fuel-electric hybrid projects are aimed at a global market, from individuals to manufacturers, from new aircraft to replacement engines, to military drones, in Europe, Americas, Middle East and Asia.
DESIGN EXCELLENCE
To develop the general aviation multi-fuel and  jet fuel-electric hybrid engines, P2M started from an aluminum engine. Using an already popular model in the automotive market, with millions of hours, excellent performance and low emissions, the engine was further lightened and optimized with high tech materials for use in aerospace. It required a thorough redesign that did not neglect any particular details: for example, all lubrication systems have been redesigned to even allow upside down flight.
THE "MAGICIANS" OF THE ENGINES
For the development of our advanced engines, P2M collaborated with the greatest Italian experts in motor engineering and motor sport. Much of the research and innovation activities are carried out in partnership with some of the major Italian motor companies, particularly in the area of Modena and Parma, where there are sophisticated "engineering studios" in which the "magicians" of Motogp racing and Formula One operate. Here modifications and changes were made based on the needs of the aviation market.
TWO ENGINES, JUST ONE MIND
Next to the multi-fuel engine, P2M have integrated the most advanced electric motor produced by a Slovenian company to complete the hybrid system. Both engines are driven by a software application that continually evaluates the performance and – according to the requirements of the flight phase – determines the distribution of power.
The motors therefore work together, and are called on at any time to provide the required power following a curve of efficiency that adheres perfectly to the flight profile.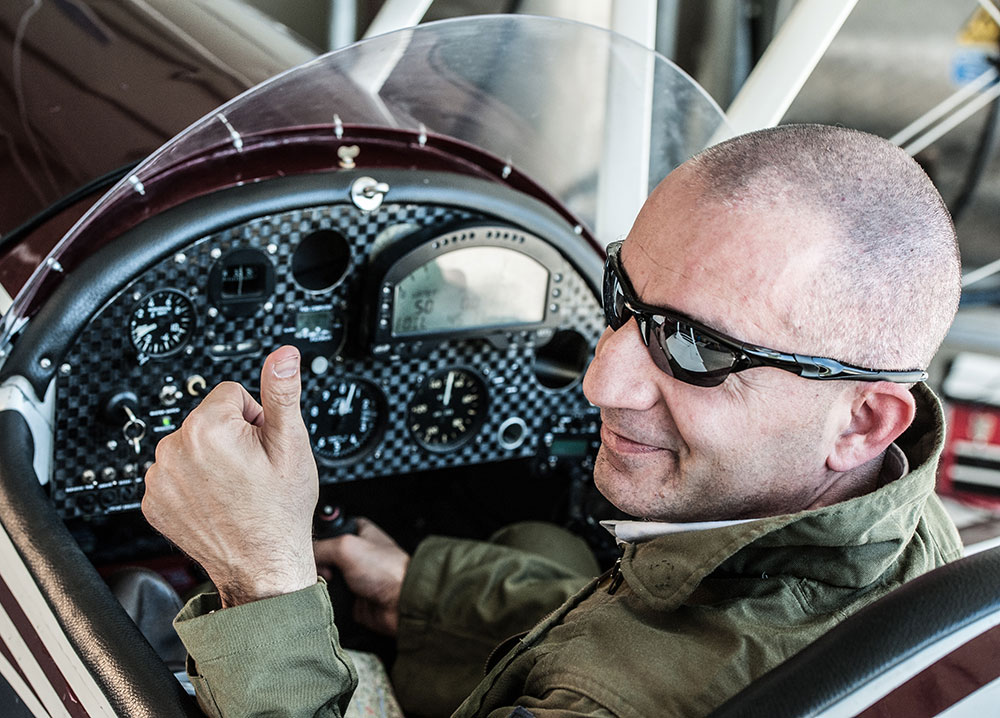 OBJECTIVE: CERTIFICATION
P2M has developed multi-fuel engines of 1600 cc and of 2100 cc to use in the standard and hybrid version.
The next target will be the EASA certification for both engines, which will open new perspectives for General Aviation aircraft.
ENGINES IN TESTING
The multi-fuel and the hybrid system are aimed at the lucrative engine replacement market and to builders who want to replace the standard engines.  The engines are also aimed at developers new models of manned and unmanned helicopters and aircraft.
Meanwhile P2M is experimenting the jet-fuel engine of 150 HP on a ULM biplane, and the hybrid version on a Speed Canard.
Global partnerships
The company is considering a partnership for research with investors from USA, Great Britain, Australia and Germany.
Exhibitions and contracts
The interest of producers is growing, and after some trade shows contracts have been signed for the new engine.
REDUCED CONSUMPTION
The jet fuel-electric hybrid format manages the engine in the best way through all phases of the flight, because the engine produces its maximum power only at takeoff, climbing and in event that this is needed, while in cruise consumption and performance are balanced with lower power and landing "pushes" little more than to the minimum. The lower consumption leads to substantial savings, depending on the type of fuel used.
GUARANTEED SAVINGS
Diesel fuel and Jet-A1 fuel that powers airplanes are much cheaper than aviation gasoline: to fill a medium-sized aircraft would save hundreds of Euros per flight. Moreover, the autonomy would grow up to double: with hybrid engine instead of just flying from Milan to Madrid you could go and return without refueling.
THE SAFETY FACTOR
The adoption of a hybrid integrated system would also increase the safety factor ,of great importance for aviation. If the combustion engine suffers a failure, you could continue navigating and reach an airport by activating the electric one. This advantage should not be underestimated given that greater autonomy allows you to travel over longer distances.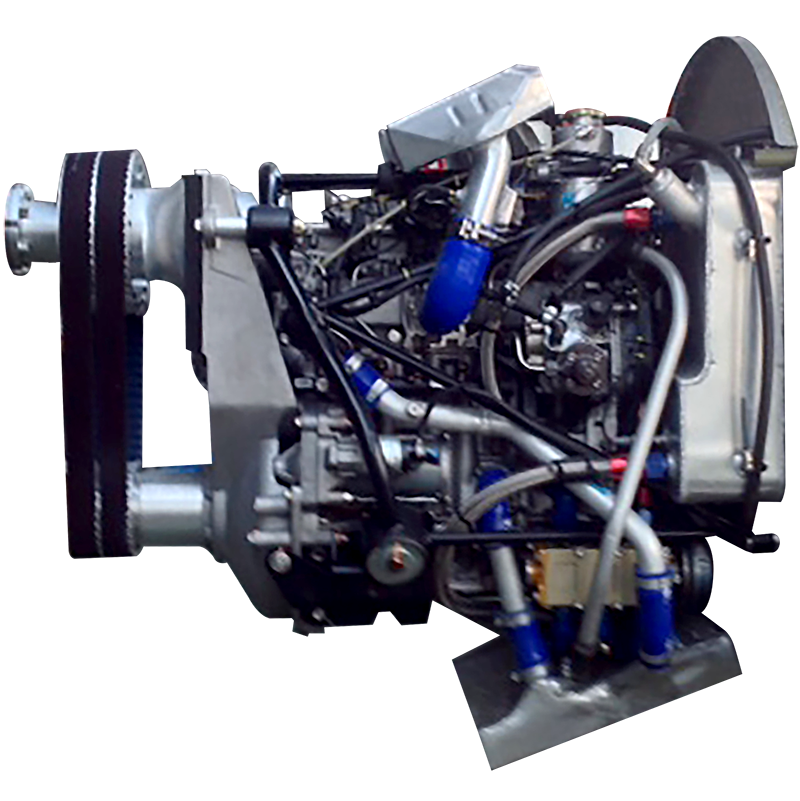 JPE01 1.6 CC COMMON RAIL MULTI-FUEL ENGINE
| | |
| --- | --- |
| Length | 860 mm |
| Height | 650 mm |
| Width | 570 mm |
| Weight | 100 Kg |
| Specific Power | 115 Kw ( 150 Hp) |
| Take off Power | 14 L/hour |
| Cruise Power | 9 L/hour |
READ MORE
JPE02 1.6 CC COMMON RAIL HYBRID MULTI-FUEL ENGINE
| | |
| --- | --- |
| Length | 860 mm |
| Height | 650 mm |
| Width | 570 mm |
| Weight | 140 Kg |
| Specific Power | 177 Kw ( 230 Hp) |
| Take off Power | 14 L/hour |
| Cruise Power | 9 L/hour |
READ MORE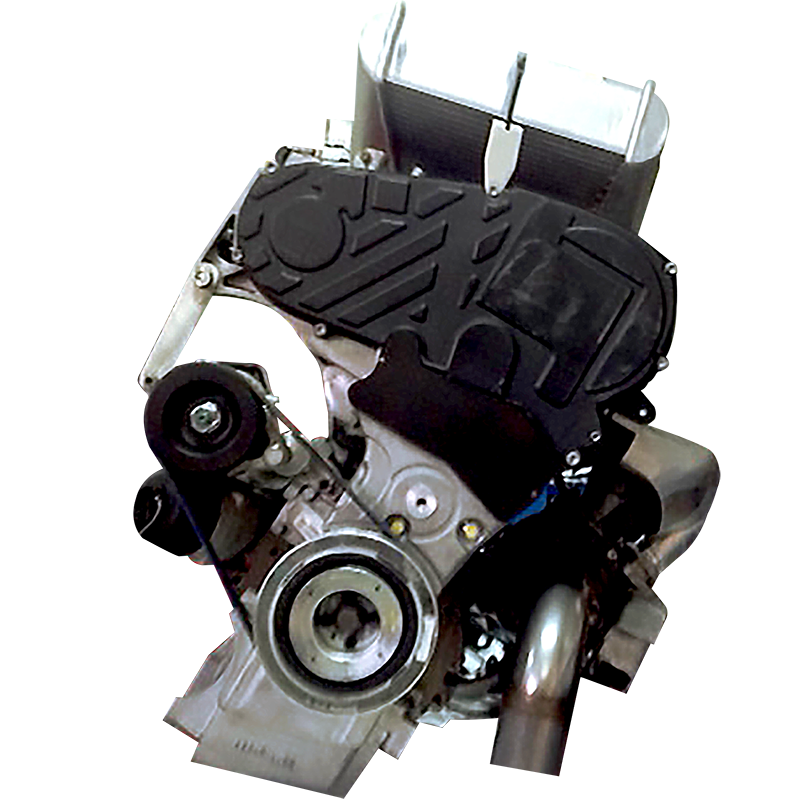 JPE03 2.1 CC COMMON RAIL MULTI-FUEL ENGINE
| | |
| --- | --- |
| Length | 820 mm |
| Height | 550 mm |
| Width | 670 mm |
| Weight | 157 Kg |
| Specific Power | 169 Kw ( 220 Hp) |
| Take off Power | 19 L/hour |
| Cruise Power | 14 L/hour |
READ MORE
JPE04 2.1 CC COMMON RAIL HYBRID MULTI-FUEL ENGINE
| | |
| --- | --- |
| Length | 820 mm |
| Height | 550 mm |
| Width | 670 mm |
| Weight | 192 Kg |
| Specific Power | 231 Kw ( 300 Hp) |
| Take off Power | 19 L/hour |
| Cruise Power | 14 L/hour |
READ MORE
Download Company Brochure
P2M Company Profile, *.pdf (3 Mb)