In accordo con il consenso dei proprietari non sono pubblicate su questo sito tutte le installazioni dei nostri motori
Tarragon
Be fast or be the last
New generation ultralight aircraft.
Tarragon is made using HexPlay Prepregs technology, wich is a solid structural material: high durable, temperature resistant, exceptionally rigid an lightweight.
tarragonaircraft.com
P2M propulsion system: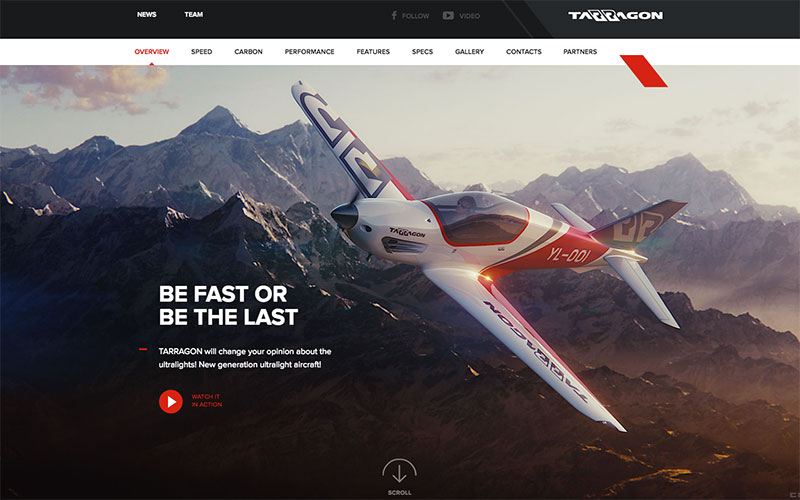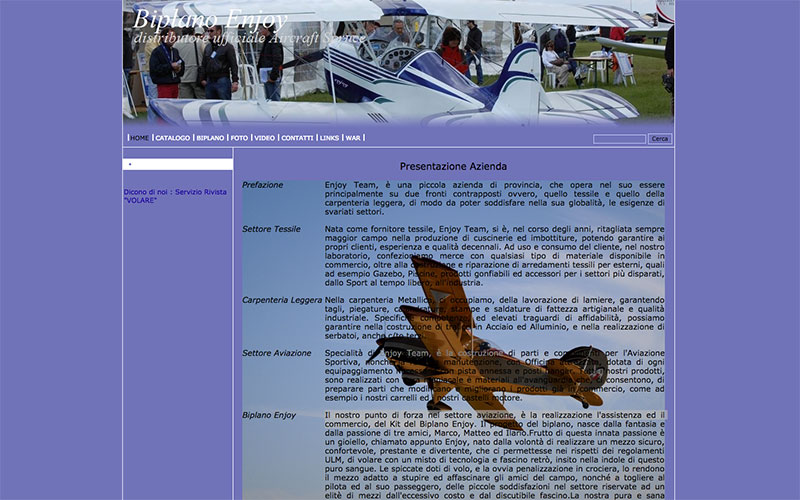 Biplano Enjoy
distributore ufficiale aircraft Spruce
Punto di forza dell'azienda nel settore aviazione, è la realizzazione l'assistenza ed il commercio, del Kit del Biplano Enjoy.
enjoy-ulm.it
P2M propulsion system:
G1 Aviation
le constructeur d'un avion ULM (Ultra Léger Motorisé) STOL (Short Take-Off and Landing) qui n'est pas reservé qu'aux loisirs
Décollage et Atterrissage très courts, le "G1 SPYL" se distingue par sa robustesse et sa polyvalence qui en font à la fois un ULM de loisirs et de travail aérien.
g1aviation.com
P2M propulsion system: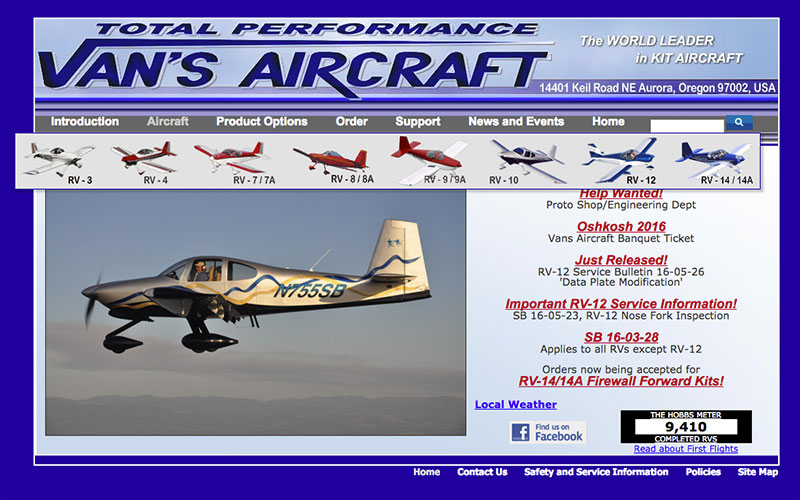 Van's Aircraft
the RV4 is capable of excellent "sport" aerobatics.
Van's has been supplying and improving kits for RV-4 for over twenty-seven years and it has become one of the most popular kit aircraft in the world.
vansaircraft.com
P2M propulsion system:
Raptor
5 passenger 62" wide cabin
The Raptor is an extremely spacious 5 place, pressurized, composite aircraft with a 62″ wide cabin with a possible top speed of 300 knots
raptor-aircraft.com
P2M propulsion system: